DigiByte
Total Market Cap Analysis
Let's first look at what the overall market is doing. As you know, all coin prices are highly correlated with bitcoin's price action and by extension with the whole market. Every time we see a surge or plunge of the total market cap, it spills over to the individual coins and their prices.
Market has lost almost $30 billion in three days dropped through a crucial Fib786 height at $241 billion after invalidating the uptrend line it formed and respected since end April. A drop to support at $219 billion is now likely.
This should be the rebound zone back up to test the $241 billion mark from the other side.
As mentioned above, the overall market movements influence individual coins and DGB is no exception. A good thing for DGB is that it preserved its value against bitcoin in these two days even though it lost a nice chunk of value in terms of USD (due to the bitcoin correction).
Daily DGBBTC
As forecasted in our last update, DigiByte did suffer a minor pullback from 184 to 170 sats before consolidating around this height at Fib382. It then made another mini rally up to 200 sats and the market plunge took the wind out of its wings and DigiByte fell back to 180 sats level where it hovers currently.
On the daily, DGBBTC is still in the bearish trend as all the moving averages are ordered in bearish setup. EMA20 acts as a support line. Most likely scenario for DGB in the upcoming days is ranging from Fib236 to Fib618 or expressed through value: 155-184 sats.
Breakout zone is 202 sats and breakdown level is 155 sats at Fib618.
The bad omen for DGB is the formation of rising wedge pattern – a bearish pattern that begins wide at the bottom and contracts as prices move higher and the trading range narrows. In contrast to symmetrical triangles, which have no definitive slope and no bullish or bearish bias, rising wedges definitely slope up and have a bearish bias.
No ads, no spying, no waiting – only with the new Brave Browser!
4H DGBBTC
The 200 sats zone is an absolute breakout point for DGB where it got shunned four times already. Right now, DGB is stuck in a sideways horizontal action. Considering the overall market sentiment, a drop from this level to the 173 sats support is likely in the near-term future.
Zilliqa
Daily ZILBTC
ZIL managed to break the 273 sats zone and ran up all the way to 307 sats. Then it ran out of steem and slumped back to the Fib786 line at 273 sats.
The 270 sats is the old breakout zone for ZIL as it fails to firmly close above that height. 239 is still the breakdown level.
The symmetric triangle ended up as a break up but not a strong one as you can see on the chart below.
Resistance is at 305-310 sats, support is at 213 sats.
4H ZILBTC
On the 4 hour timeframe, Zilliqa is sitting above the EMA20 and MA50, after penetrating couple of Fib levels before being stopped at the Fib786 of the trend-based Fib extension.
Breakout height for ZIL is the 270 sats area where it has 2 Fib levels confluencing. This area is additionally underscored by the fact that ZIL spent early May trading around this level and using it as a support level for almost a week. Target area in case of a breakout is the 323 sats, as projected by the Trend-based Fib Extension.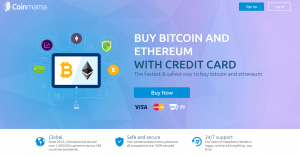 Breakdown level is the 254 sats zone, a confluence of moving averages and Fib382.
One thing to bear in mind is the turbulent and erratic nature of bitcoin – a sudden thrust up or slide down is always on the cards which would invalidate this and all other analysis and predictions. In such cases, market is shaken up with most traders exiting altcoins and entering bitcoin positions or seeking shelter in stablecoins, especially in the initial phases of bitcoin pumps and dumps. So it is always a good idea to keep a close eye on bitcoin's behaviour before opening a long or a short on any other coin in the market.

Should this happen, stop by again to check out our updated charts and thoughts.