Yesterday's Movers and Shakers
Over the past day, the top performing coin out of the 133 coins we are tracking was WePower, which offered a day-over-day return 28.66%. The next three best performing currencies were AppCoins, Viberate, and Komodo, which gave holders daily returns of 13.76%, 11.95%, and 11.9%. These moves were quite significant, in the sense that they were well outside of the volatility each of the respective coins had seen for the past two weeks.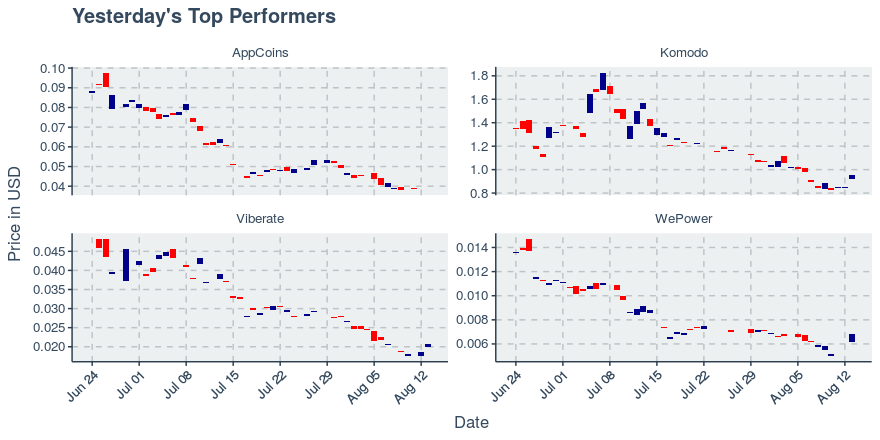 A Macro View of the Crypto Market
Overall, the average change in coin price for the coins we're tracking was up 0.07%. On a more granular level, 38% of the coins we're tracking were up while 62% of the coins were down. The visualization below illustrates the average daily change in the price of the coins we're tracking. 5 coins have crossed their 20 day moving average over the past 24 hours; these currencies may be of interest to traders interested in strategies involving trading around the 20 day moving average.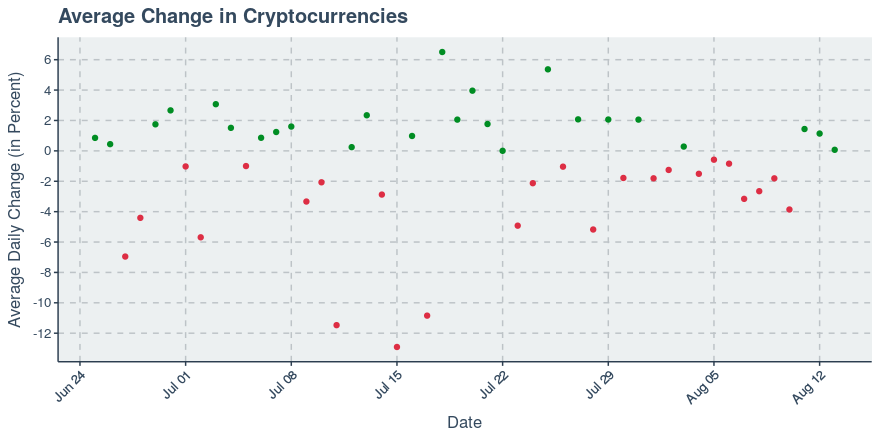 Currencies With Significant Price Moves
Here's a list of the specific coins that crossed their key moving average level: Loopring, Chainlink, Bread, WePower, THETA. Likewise, volatility has continued to trend lower and contract for 21 of the 133 coins in our index; contracting volatility often precedes a breakout, so these coins may be gearing up for a larger move. The chart below drills down a bit more, featuring 4 currencies with contracting volatility that are trading below their moving average. Are these coins forming a bottom?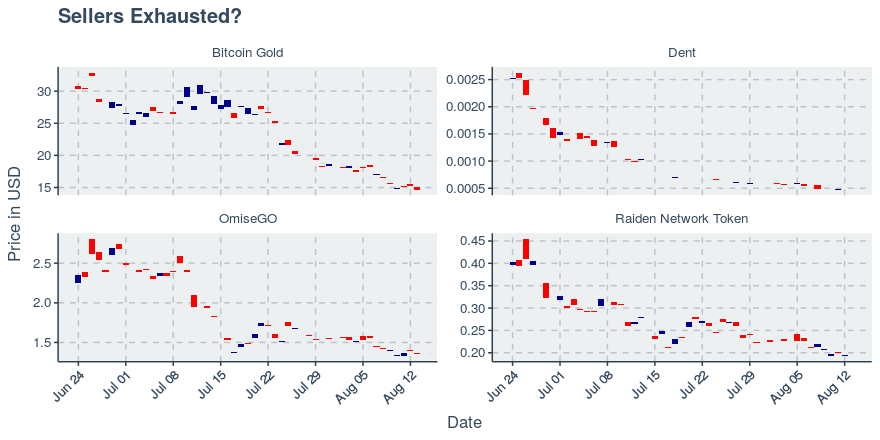 Article by SixJupiter