The Big Winners From Yesterday
Over the past day, the top performing coin out of the 133 coins we are tracking was Waltonchain, which offered a day-over-day return 21.74%. Rounding out the top four currencies for the day were GXS, Populous, and Etherparty, which provided holders with returns of 16.8%, 13.46%, and 12.08% for the day. These moves were notable not only for their magnitude relative to other coins, but also because they were large and surprising relative to the volatility of each of these currencies over the past two weeks.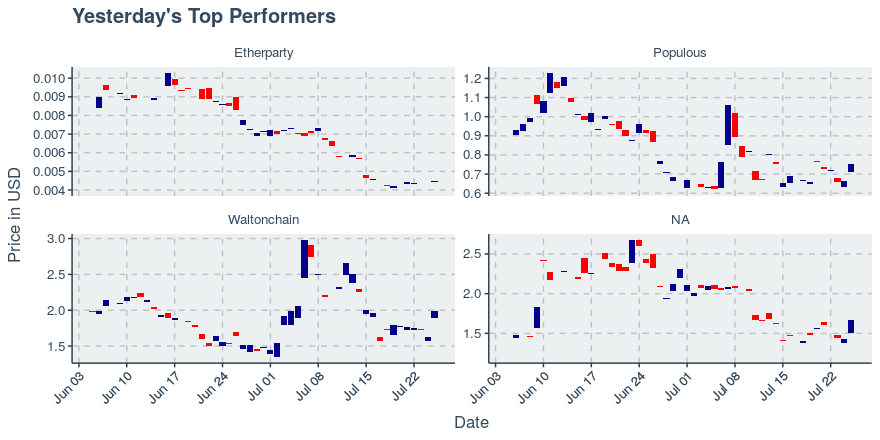 A Macro View of the Crypto Market
Since yesterday, the average change in the price of coins in our index was a move up 5.4051%. Specifically, 123 coins in our index were up while 10 were down. Below we can see the average daily change for the coins we are tracking our index over time. 5 coins have crossed their 20 day moving average over the past 24 hours; these currencies may be of interest to traders interested in strategies involving trading around the 20 day moving average.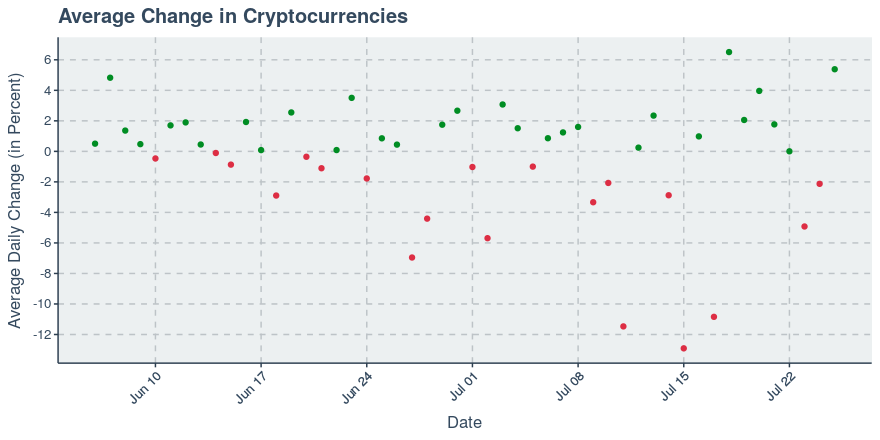 Which Currencies Had Major Price Moves?
Here's a list of the specific coins that crossed their key moving average level: Raiden Network Token, Aeron, GXS, Populous, Skycoin. Also of note is that 12 of the 133 we track have contracting volatility. Volatility contraction often precedes a breakout, so this may be something to watch. Going further, below is a chart showing 4 currencies with contracting volatility that are trading below their 20 day moving average. Is this a technical sign the sellers are exhausted and the market for these coins is ready for a rally?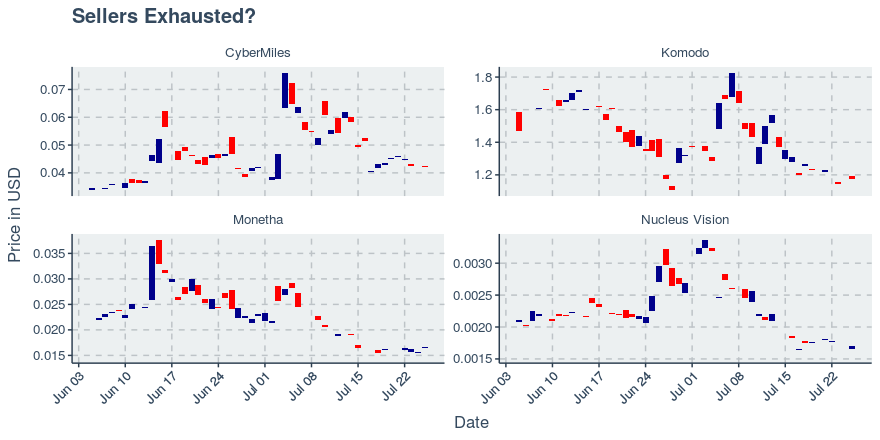 Article by SixJupiter