Yesterday's Movers and Shakers
Over the past day, the top performing coin out of the 133 coins we are tracking was Populous, which offered a day-over-day return 15.58%. Other notable currencies were Golem, Raiden Network Token, and Power Ledger, which experienced daily returns of 15.18%, 14.62%, and 13.67% respectively. The moves in all these coins were a bit surprising, in that they were well outside of the trading range normally associated with each of the currencies in question.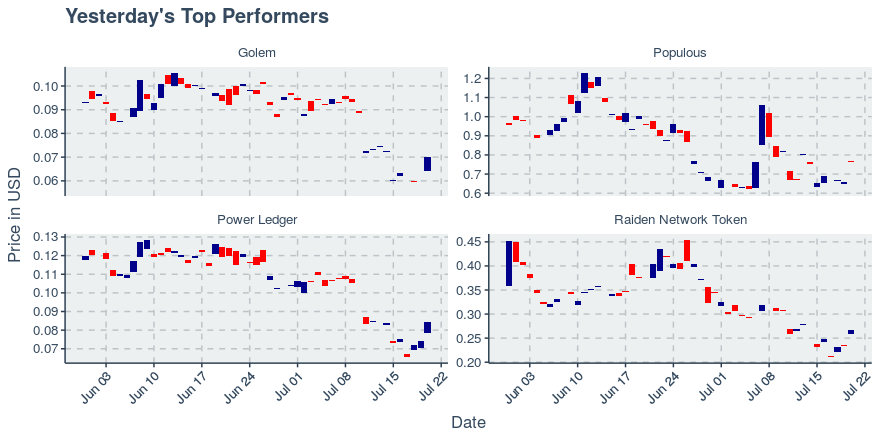 Was the Crypto Market as a Whole Up or Down?
In the past day, the average percent change in price for the coins in our index was a move up 3.9064%. On a more granular level, 95% of the coins we're tracking were up while 5% of the coins were down. Below we can see the average daily change for the coins we are tracking our index over time. 2 coins have crossed their 20 day moving average over the past 24 hours; these currencies may be of interest to traders interested in strategies involving trading around the 20 day moving average.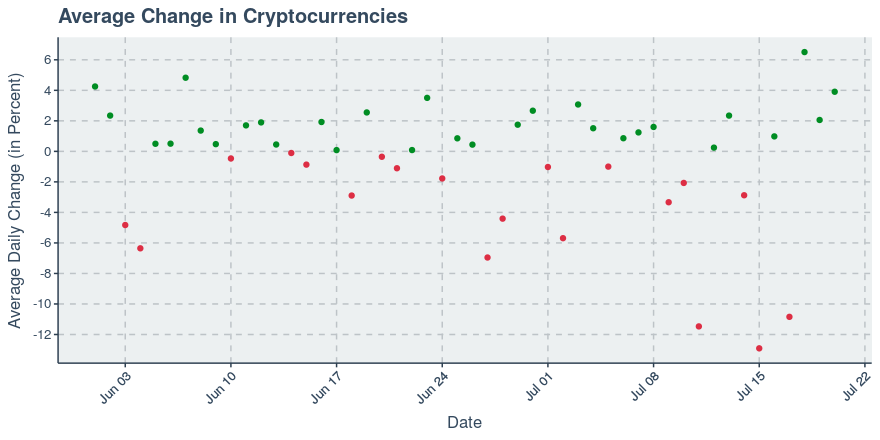 Key Price Technicals in the Crypto Market
The coins that crossed their moving average are: BQX, Populous. Also of note is that 6 of the 133 we track have contracting volatility. Volatility contraction often precedes a breakout, so this may be something to watch. Below is a chart that zooms in a bit more, showing 4 coins trading below their 20 day moving average and exhibiting contracting volatility. Are these coins ready for a rally?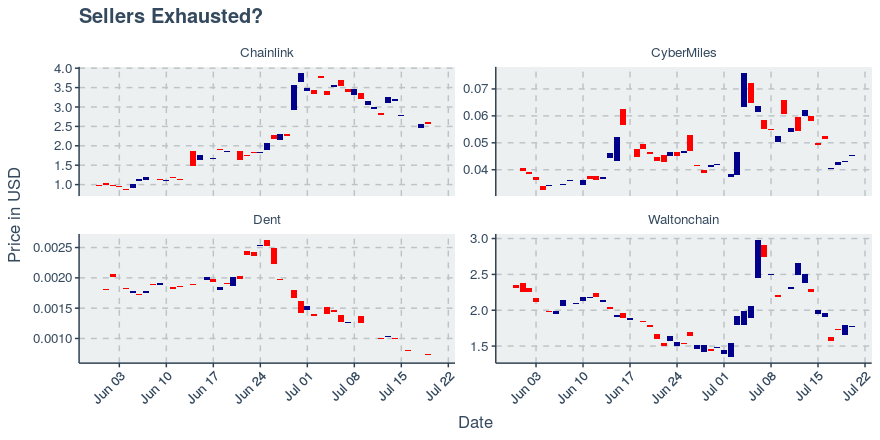 Article by SixJupiter