The Big Winners From Yesterday
Since the previous day, the coin whose price performed the best out of the 133 coins we are observing was IOST, which gave its holders a 20.69% day-over-day return. Other notable currencies were Lisk, HyperCash, and Ontology, which experienced daily returns of 13.35%, 11.72%, and 8.81% respectively. The moves in all these coins were a bit surprising, in that they were well outside of the trading range normally associated with each of the currencies in question.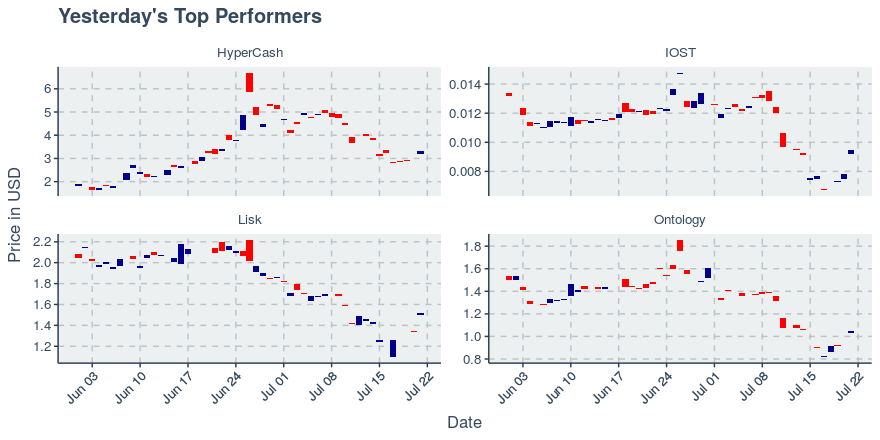 The Crypto Big Picture
In the past day, the average percent change in price for the coins in our index was a move up 1.8054%. Specifically, 99 coins in our index were up while 34 were down. Below we can see the average daily change for the coins we are tracking our index over time. 4 coins are especially close to their 20 day moving average, and thus may be worth watching for technical traders who view the 20 day moving average as a key support/resistance level.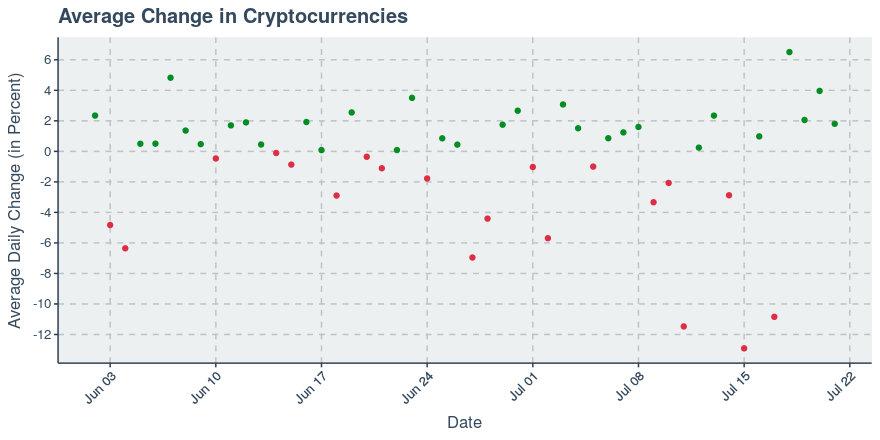 Which Currencies Had Major Price Moves?
The coins that crossed their moving average are: Lisk, Populous, TRON, Nano. Also of note is that 7 of the 133 we track have contracting volatility. Volatility contraction often precedes a breakout, so this may be something to watch. Going further, below is a chart showing 4 currencies with contracting volatility that are trading below their 20 day moving average. Is this a technical sign the sellers are exhausted and the market for these coins is ready for a rally?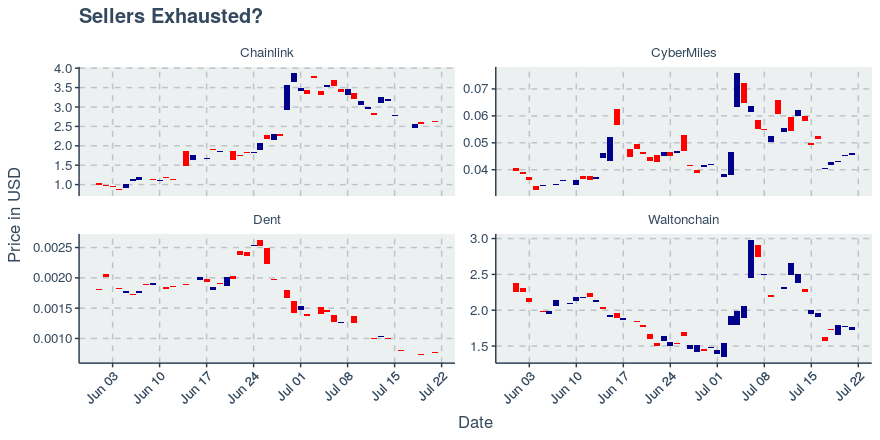 Article by SixJupiter