Yesterday's Movers and Shakers
Over the past day, the top performing coin out of the 133 coins we are tracking was HyperCash, which offered a day-over-day return 51.55%. Other notable currencies were Metal, WePower, and Bread, which experienced daily returns of 17.75%, 13.98%, and 12.04% respectively. These moves were quite significant, in the sense that they were well outside of the volatility each of the respective coins had seen for the past two weeks.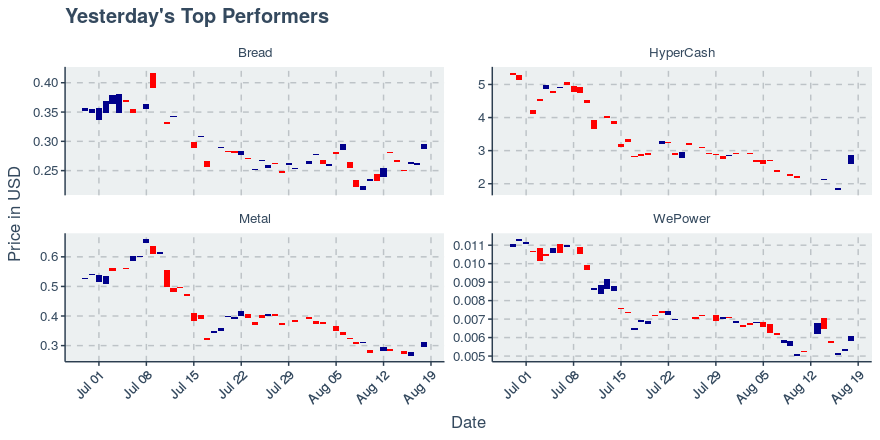 A Macro View of the Crypto Market
Since yesterday, the average change in the price of coins in our index was a move up 1.5888%. On a more granular level, 63% of the coins we're tracking were up while 37% of the coins were down. Below we can see the average daily change for the coins we are tracking our index over time. 3 coins are especially close to their 20 day moving average, and thus may be worth watching for technical traders who view the 20 day moving average as a key support/resistance level.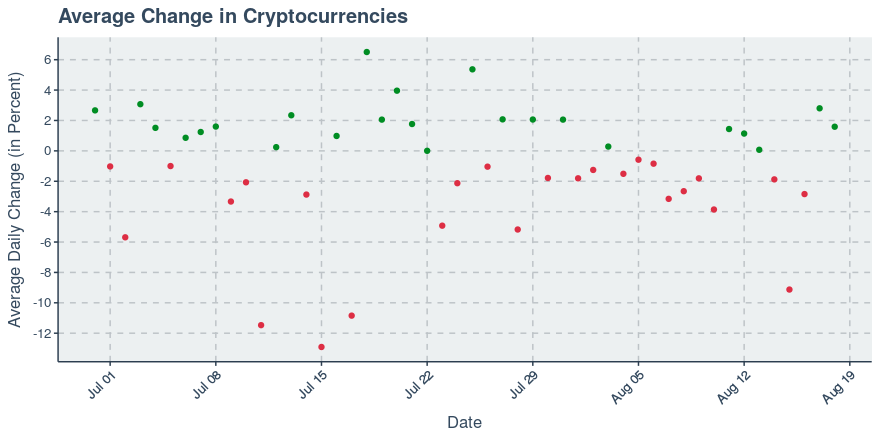 Key Price Technicals in the Crypto Market
The coins that crossed their moving average are: Chainlink, Verge, HyperCash. Volatility traders may also wish to note that 12 of the 133 we are monitoring have had their volatility contract over the past two weeks. Contracting volatility often leads to a big move in price, so this may be something to monitor. The chart below drills down a bit more, featuring 4 currencies with contracting volatility that are trading below their moving average. Are these coins forming a bottom?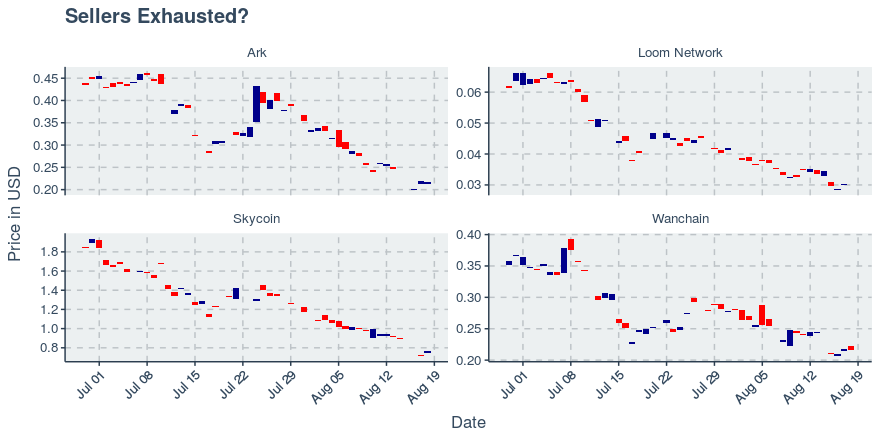 Article by SixJupiter