The Big Winners From Yesterday
Over the past day, the top performing coin out of the 133 coins we are tracking was GXS, which offered a day-over-day return 25.39%. Other notable currencies were HyperCash, Nebulas, and ETHLend, which experienced daily returns of 15.84%, 9.95%, and 9.78% respectively. These moves were notable not only for their magnitude relative to other coins, but also because they were large and surprising relative to the volatility of each of these currencies over the past two weeks.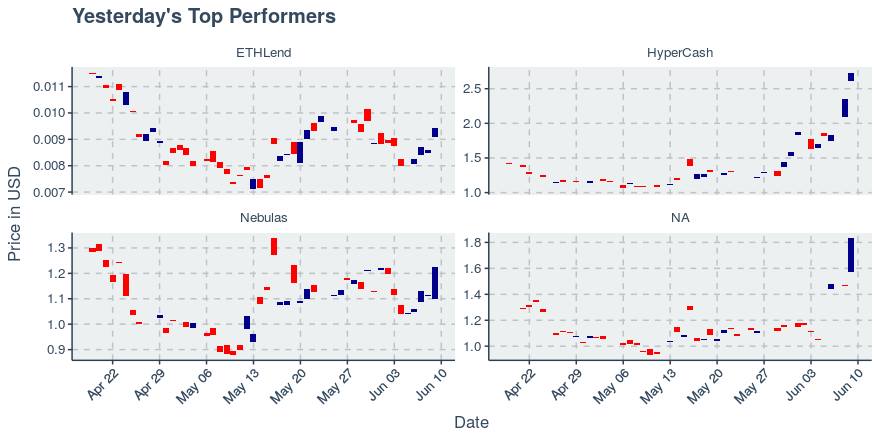 The Crypto Big Picture
In the past day, the average percent change in price for the coins in our index was a move up 0.5638%. On a more granular level, 50% of the coins we're tracking were up while 50% of the coins were down. The chart below shows the average daily change for all the coins in our index over time. 22 coins have crossed their 20 day moving average over the past 24 hours; these currencies may be of interest to traders interested in strategies involving trading around the 20 day moving average.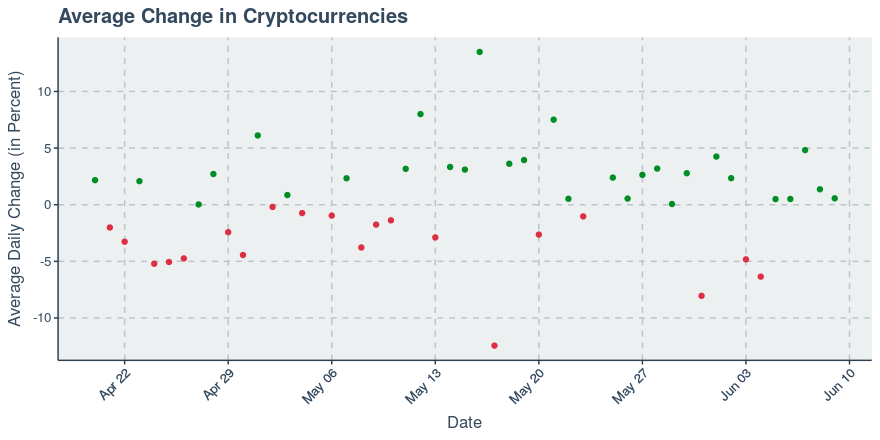 Key Price Technicals in the Crypto Market
The coins that crossed their moving average are: Crypto.com, BQX, Kyber Network, Request, TRON, Ark, XRP, Ambrosus, Bitcoin Diamond, AdEx, ETHLend, Tael, Neblio, Eidoo, PIVX, Steem, Bluzelle, Golem, Augur, QuarkChain, Nebulas, VeChain. Likewise, volatility has continued to trend lower and contract for NA of the 133 coins in our index; contracting volatility often precedes a breakout, so these coins may be gearing up for a larger move. The chart below drills down a bit more, featuring 4 currencies with contracting volatility that are trading below their moving average. Are these coins forming a bottom?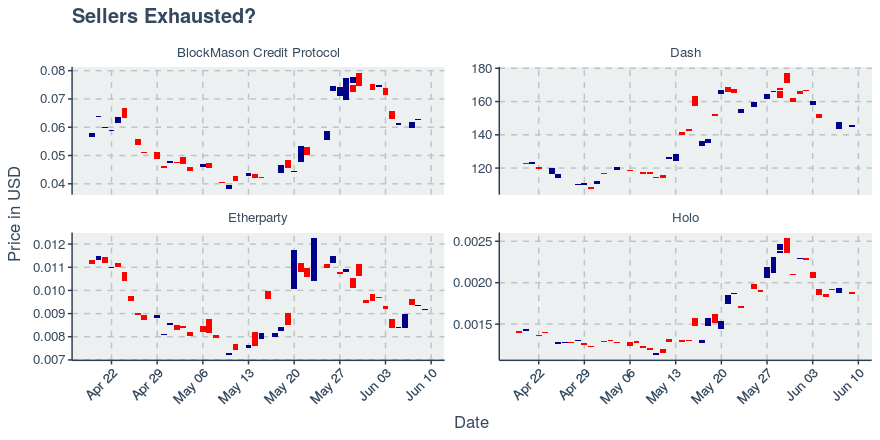 Article by SixJupiter