Top Performers and Notable Moves
Since the previous day, the coin whose price performed the best out of the 133 coins we are observing was Bitcoin Gold, which gave its holders a 14.8% day-over-day return. Rounding out the top four currencies for the day were NavCoin, Chainlink, and Bitcoin Diamond, which provided holders with returns of 8.96%, 8.18%, and 6.9% for the day. These moves were quite significant, in the sense that they were well outside of the volatility each of the respective coins had seen for the past two weeks.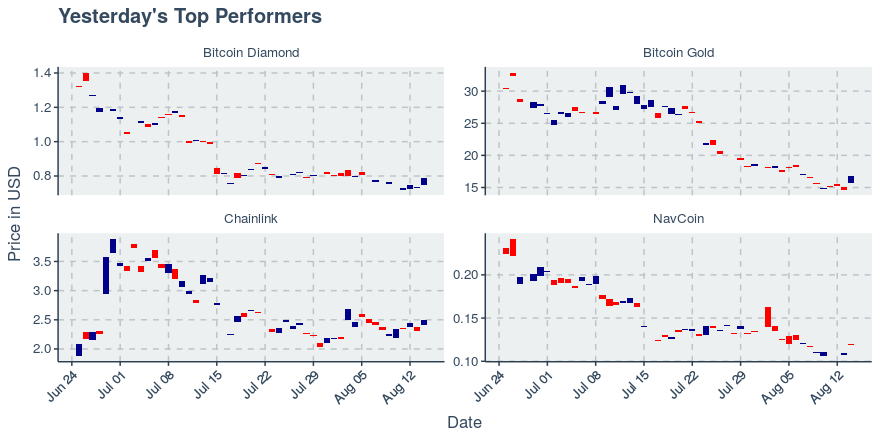 Was the Crypto Market as a Whole Up or Down?
In the past day, the average percent change in price for the coins in our index was a move down -1.6848%. Drilling down, we see that 30 coins we're tracking were up while 103 coins were down. The chart below shows the average daily change for all the coins in our index over time. 6 coins are especially close to their 20 day moving average, and thus may be worth watching for technical traders who view the 20 day moving average as a key support/resistance level.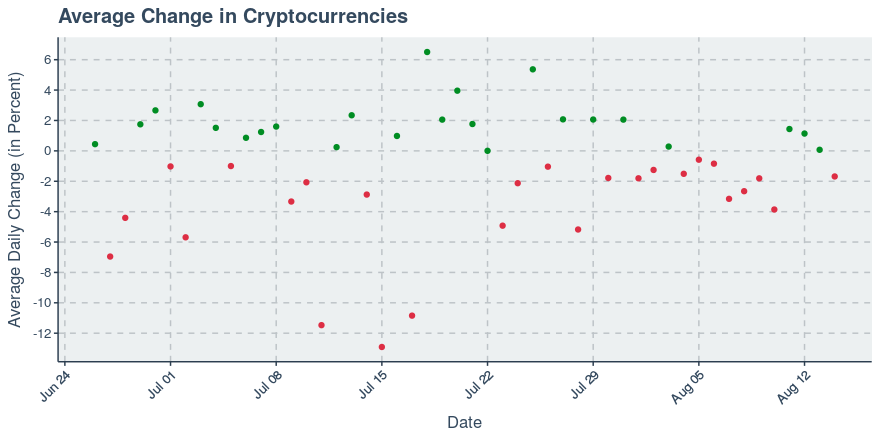 Which Currencies Had Major Price Moves?
Those 6 coins are: Chainlink, Ethereum Classic, Monero, Bitcoin Diamond, Lunyr, Bitcoin. Volatility traders may also wish to note that 19 of the 133 we are monitoring have had their volatility contract over the past two weeks. Contracting volatility often leads to a big move in price, so this may be something to monitor. Going further, below is a chart showing 4 currencies with contracting volatility that are trading below their 20 day moving average. Is this a technical sign the sellers are exhausted and the market for these coins is ready for a rally?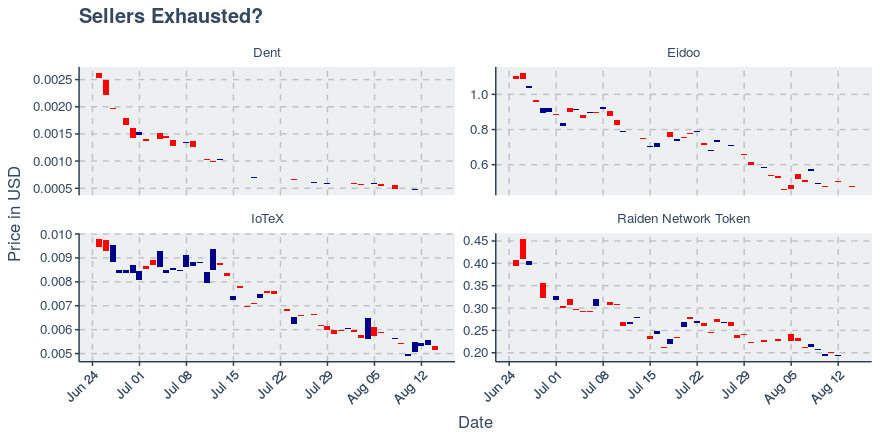 Article by SixJupiter